When we explore partnerships, we seek to work with those who have mutual interests and values in empowering human health through research & clinical development. We align ourselves to bring our innovations to life, leveraging the unique strengths that our collaborations bring to the table to make strides in project advancement. From early discovery to refining our methods, we pursue strategic relationships that promise long-term value and success in Seragon's goals.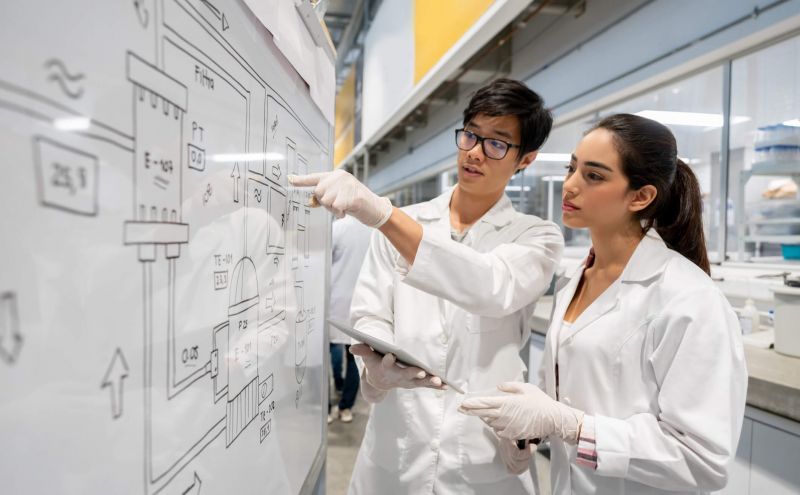 Our partnering process
Our partnering process is focused on creating value for both ourselves and our partners. We maintain strong communication with our business partners to ensure that our ideas and values are aligned throughout the process. In our collaborations, we invest in an infrastructure that pioneers technology-driven optimisation to guide our practices and promotes responsible conduct.
Seragon's partnership values
Our approach to industry collaborations are centered around generating the greatest impact for people's lives by delivering long-term health solutions. We aim to do so by establishing mutual interests in a shared vision and align our capabilities to sustainably support each other's ventures in the long run.
Evaluating a partnership
We identify opportunities where we can both offer unique advantages in potential collaborations. From there we evaluate different strategies and alliance structures to determine the best methods to serve both parties' needs. This takes place early on so that we might minimise risks and troubleshoot issues in early stages of discussing business opportunities together.
Acquiring positive alliances
As a methodical competitor, we work on developing successful partnerships by thoroughly vetting all business investments that might translate into a positive outcome for both parties. We invest strategically in streamlining better decision-making in our evaluations and managing oversight in our most beneficial relationships.
Whether it be gaining traction in new drug discovery studies or challenging barriers in the people's unmet medical needs, Seragon seeks to create competitive relationships that lend better insights into being sustainable providers who deliver well-designed contributions to a growing health market.