The growth of biotech applications is predicted to become a major player in health science and medical advancements. Seragon Pharmaceuticals is at the forefront of pioneering these developments as we evolve our business to compete effectively in a healthcare environment with personalised & cost-effective technologies. Biologic medicine are where where some of the greatest advancements are being made, from genetic testing to understanding regenerative medicine to using Artificial Intelligence. 
Delivering extraordinary impact through emerging technologies in health care
Engineering better medical technologies
New technologies are unlocking more effective medical solutions and services by offering better applications for science-driven techniques and treatments. Scientists are hoping to use this growing database of knowledge to engineer more efficient ways of curing disease and revolutionising a sustainable future for human health.
Seragon keeps pace with new evolutions in scientifically-guided technologies to progress the quality and transparency of research being conducted today. Our capacity to develop and operate is well-versed in navigating the logistical challenges of allocating resources at an industrial scale and bringing on a sustainable future for human health.
To use medical innovations responsibly, we adhere to strict values in our commitment to serving our patients and communities. Our research and development values are specifically designed to enhance Seragon's: performance, transparency, and adaptation to new technologies.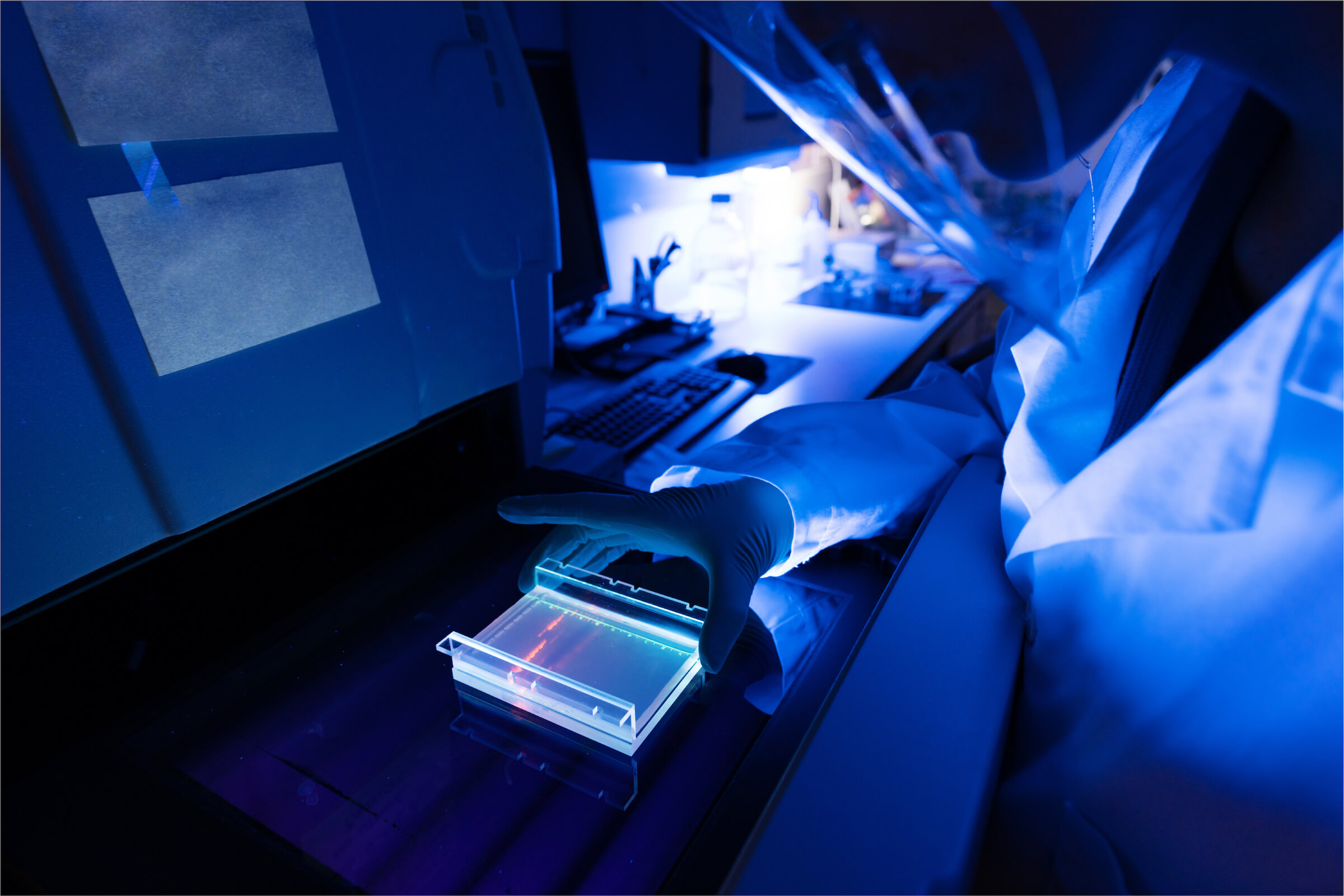 Growing applications in research
At Seragon, we actively work on developing some of the most important biotechnological agents in our R&D labs. Our focus lies in expanding personalised care, improving consumer health care, and better understanding and diagnosing diseases and conditions today.
Biopharmaceuticals; a biological medical product such as a pharmaceutical that is partially synthesised from biological sources.
Pharmacogenomics; a technique that leverages a person's genetic information to choose the best biotechnological medicine to treat their condition. 
Gene therapy; a therapeutic approach that uses genetic material with the goal of treating diseases at the source- at the genetic level.
With so much opportunity for advancement, we aim to:
Perform successfully in combining our emerging medical biotechnology discoveries with our current scientific knowledge.
Be transparent about how new technologies modify our business, environmental impact, and social activities.
Design long-term strategies that will incorporate these new technologies to today' s practices and better identify applications to benefit patient and consumer healthcare.
The impact of biopharmaceutical innovation.
Technology continues to accelerate the profound influence of science. These advancements are valuable assets to strengthening public health, increasing health access, and enabling partnerships to solve health challenges around the world. We are proud to be a part of the movement as we collaborate with some of the most brilliant minds in the industry to support the future of medicine.
Genomic Sequencing
Currently one of the most explored studies in medical biotechnology, we anticipate even greater discoveries to come with genomic sequencing now that technology has taken off. In 2003, researches published an entirely mapped out DNA sequence of the human genome in what is known as the Human Genome Project. Since then, genome research has grown to where it is today where doctors are able to anticipate if certain diseases will be passed on genetically.
Genetic testing can help people understand their heritage and how it can affect your health. Genomic information can be used to help identify inherited disorders, including mutations that drive cancer progression. Genome sequencing is a growing and valuable tool in disease research to track and characterise where genetically inherited conditions can be targeted and possibly treated.
Longevity
Life expectancy has increased in most populations, but we're still trying to understand how to potentially prevent or cure age-related degenerative diseases. Aging is a natural consequence of cells as they undergo replication. Occasionally, coding errors may occur within the human genome and cause the processes responsible for maintaining the body's normal function to become dysfunctional.
Today, advanced medical biotechnology applications are being used to address age-related diseases. By uncovering more about how cells maintain their function and eventually deteriorate, scientists might be able to research more about how to restore cell function, or prevent their regression. We are working toward achieving this by studying methods encompassing metabolism, genomics, and gene therapy.
Bioinformatics
Bioinformatics is the language of genetics. In this field of computational science, scientists compare genes and DNA sequences in proteins and look for patterns in sequences to discover their function. Bioinformatics, alongside genomics and proteomics, have rapidly grown to generate more knowledge about genomes and analyzing biological data. It is an interdisciplinary field, including computer science, mathematics, physics, and biology, to interpret biological data and understand disease.
Research gathered from bioinformatics can be applied to personalised medicine, genome sequencing, cancer research, and understanding biological networks.